Lawn Irrigation
Landscape Irrigation and Sprinkler Service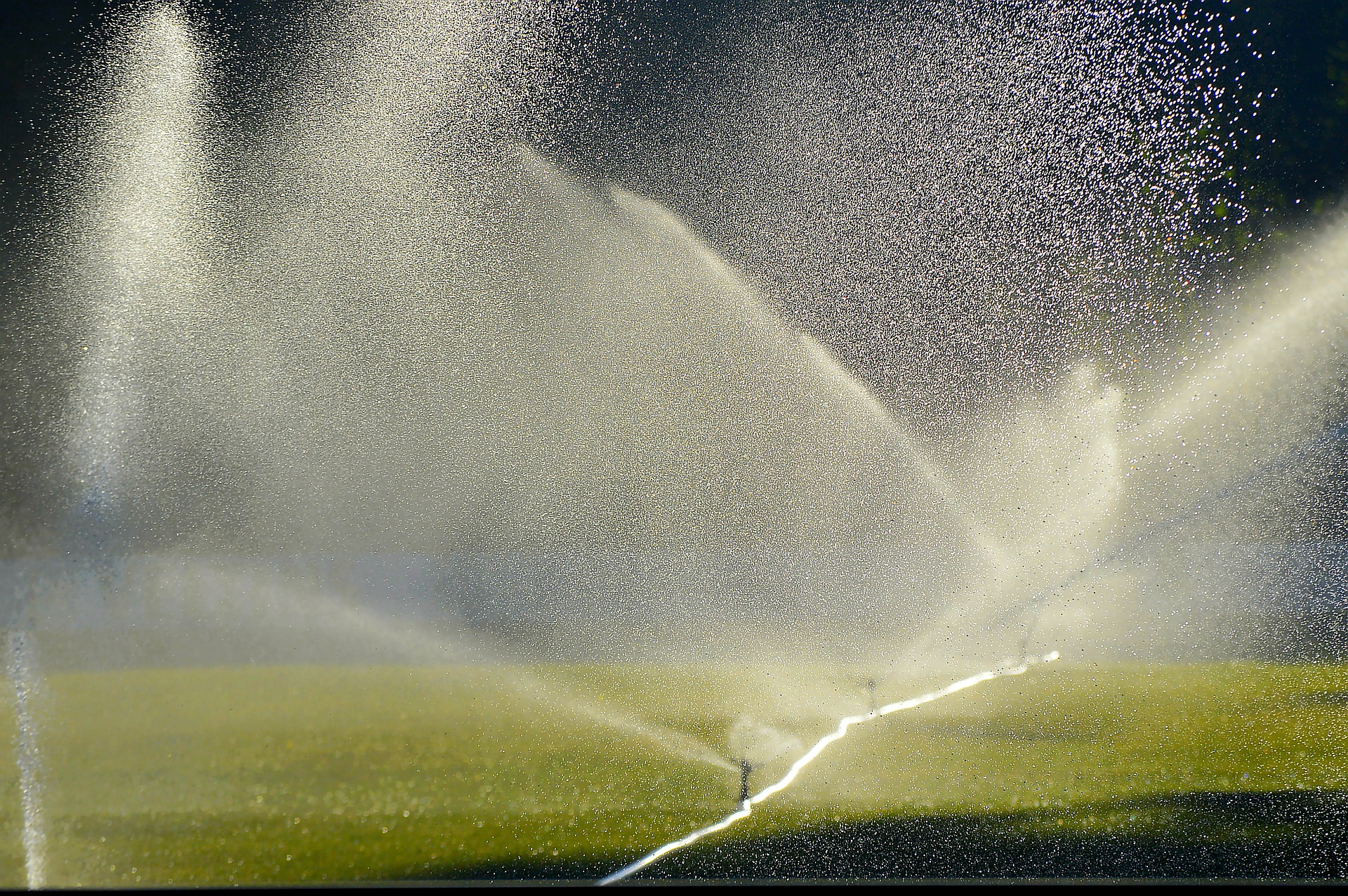 Hens Mowing and Landscaping can provide both homeowners and businesses with  sprinkler repair and maintenance needs.  Do you own a sprinkler system in need of repair? We have the experience and expertise to service your lawn irrigation needs today.  Proper springtime sprinkler system startup and system adjustments are necessary to get the most out of your current sprinkler system.  Let the experts from Hens do the job.
Lawn sprinkler maintenance is affordable and guaranteed.  You know Hens Mowing and Landscape. Let us be your lawn irrigation company in Toledo and the surrounding suburbs.
Have you experienced dry spots or brown spots in your lawn. Do you know the cause?  Sometimes increasing the water flow to your lawn or adding an extra application of fertilizer may help. Many people just throw up their hands and give up! You don't have to be stuck with dry spots all summer long. Sometimes it's a simple fix. By making adjustments to your sprinkler system or replacing a broken or faulty part.
We provide our sprinkler repair service to Toledo, Perrysburg, Maumee, Monclova, Sylvania and the surrounding areas.
Sprinkler System Start-up

Professional sprinkler system startup will help make sure your irrigation system is in good working order the growing season.  Contact us today to schedule a start up. Here is what it includes:
Turn on water to irrigation system
Check sprinklers for proper coverage
Adjust sprinklers as necessary
Set timer box for spring
We will also inspect the entire sprinkler system and advise you about suggested or needed repairs..
Fall Sprinkler System Blowout
We start our sprinkler blowoutservice in the fall and cover the entire Metro Toledo area.  We use high quality, portable air compressors that are calculated to deliver the right amount of air pressure to properly blowout your system.  We guarantee all of our work. Get on the schedule. Call us today!